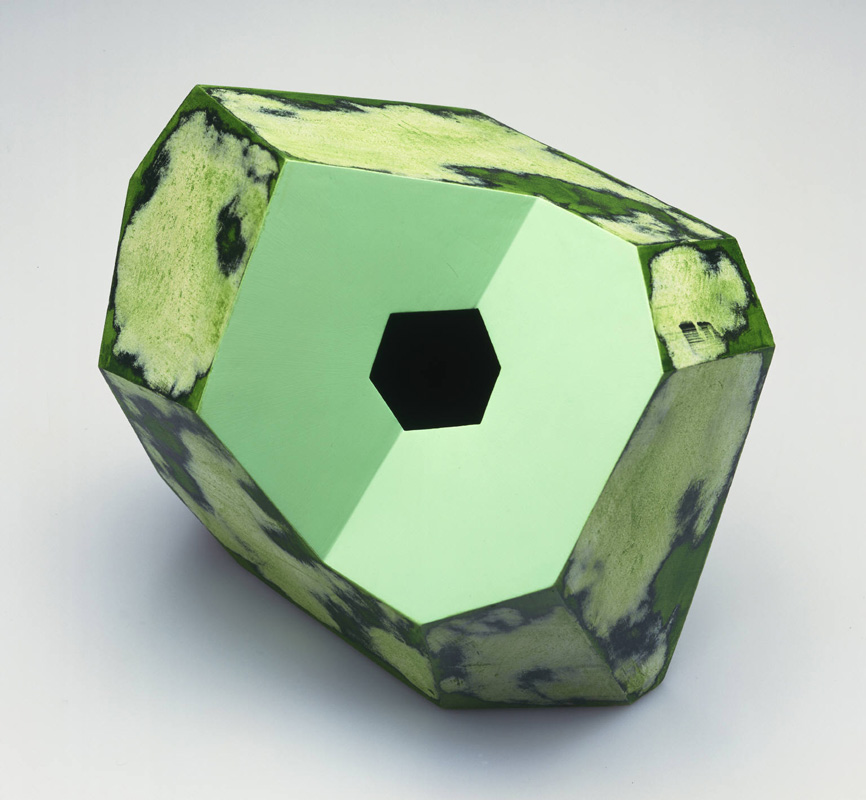 Ken Price: Bolivar, Fired and painted clay
Ken Price passed away last week. He was one of the group of under-appreciated West Coast artist from the 60s whose works are finally being given the visibility they have long deserved. (This has been helped immeasurably by the mega-exhibit called Pacific Standard Time which I wrote about extensively on this site back in November 2011.)
Price had just one museum survey of his work during his lifetime—in 1992 at the Menil Collection in Houston. Not without irony, a retrospective is scheduled to open at LACMA in September. Luckily for those of us who do not live in Los Angeles, it is also traveling to the Nasher Sculpture Center in Dallas and to the Metropolitan Museum of Art in New York in 2013.
From Roberta Smith's obituary in the New York Times:
Mr. Price's greatest achievement may have been to help foment a revolution in ceramics that was in many ways the true genesis of the Southern California art scene. Allied with the ceramic sculptors Peter Voulkos, who was briefly his teacher, and John Mason, he insisted on ceramics as high art — an argument that Mr. Price, a man of few but well-chosen words, left to his sculptures to articulate.
Mr. Price enjoyed sustained critical success, but his penchant for working small and his allegiance to clay sometimes obscured his originality. It became almost reflexive for critics and curators to write that his art was paradoxically celebrated yet underappreciated.
Price showed at the now infamous Ferus Gallery along with other California artists Billy Al Bengston, Robert Irwin, Ed Ruscha, Larry Bell and Craig Kauffman. He had a phalanx of loyal gallerists who continued to show his work even though it did not scream (as did so much art made during that period of time) "look at me!"
From Smith's piece:
In 2007, the American critic Dave Hickey called Mr. Price "the Glenn Gould of object-makers," comparing him to the pianist as someone who was "predisposed to step away from the spotlight, similarly driven by meticulous eccentricities and beguiled, as Gould was, by the full, intimate grandeur of his practice…"
If small, his works were still bold in every other way: color, internal scale, visceral effect and associative richness. Even their smallness exuded a nervy, David-against-Goliath confidence. Mr. Price liked to quote the artist Joseph Cornell, whose small boxed assemblages he admired: "Tiny is the last refuge of the enormous."

And this quote from Price is one worthy of any artist studio wall: "My primary satisfaction comes from making the work, and my idea of success is getting it to look right. So if it looks right, if it has some kind of presence or energy, or comes alive, or has magic—those are all visual things, and it's very hard to translate those into words."
And this: "I can't prove my art's any good or that it means what I say it means. And nothing I say can improve on the way it looks."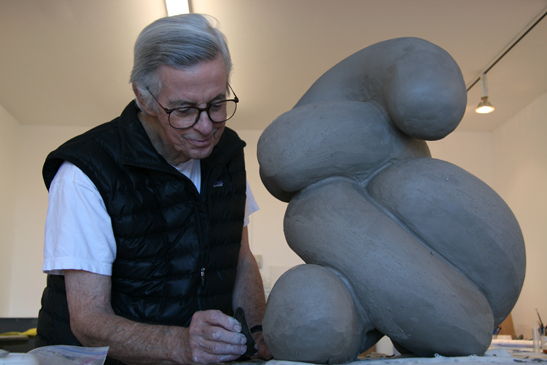 Tags: Ferus Gallery, Ken Price, obituary, Roberta Smith
Comments are now closed.