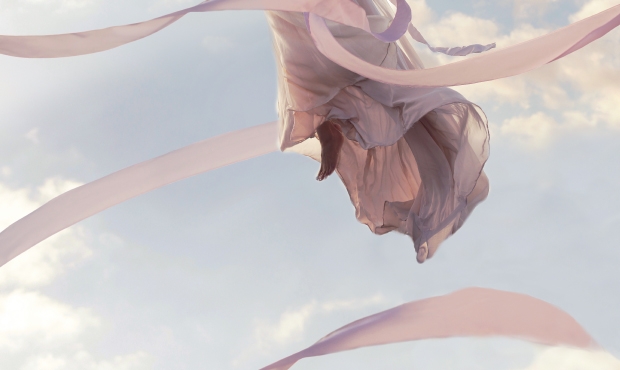 (Photo: A.R.T.)
A young woman possesses no powers of gravity. She can neither walk on terra firma nor can she possess serious thoughts or tears of genuine emotion. She must take the journey to claim that quality of groundedness for herself that the rest of us take for granted.
This fairytale, based on a Victorian short story by George MacDonald, is a simple story with a happy ending. But the conjured image of a floating woman—one who has been tethered to protect herself and who cannot truly feel—has a particular persistence of meaningfulness. She who suffers from ungroundedness and an inability to experience genuine feeling is a haunting spectre for anyone who has contemplated the many complexities of being female, regardless of cultural background or tradition. That image is both obvious and subliminal as are most archetypes and mythic symbols.
That may or may not explain why two versions of the story, The Light Princess, have appeared on stage within months of each other. One is a Marianne Elliott production at the National Theater in London, with music by Tori Amos. The other is in Cambridge at the American Repertory Theater. Capitalizing on the fantastic set designed by Börkur Jónsson for the current headliner, The Heart of Robin Hood (reviewed here), this production is being positioned as an "all ages" show. And with show times at 10am, there are lots of children to enjoy this playful and music-filled production. There is the expected quotient of audience engagement—A.R.T.'s signature style championed by artist director Diane Paulus—and the production has elements that will engage both young and old audience members.
Reviews suggest that a strong feminist twist has been put on the fairytale in the London production. That is not the case with the Cambridge version. But I was heartened to encounter a few sly jabs at the very notion of princesshood which, being a bit of a princess hater myself (gotta be honest), I found enjoyable.
The play runs through January 5th.
Tags: George MacDonald, The Light Princess at A.R.T., Theater
Comments are now closed.