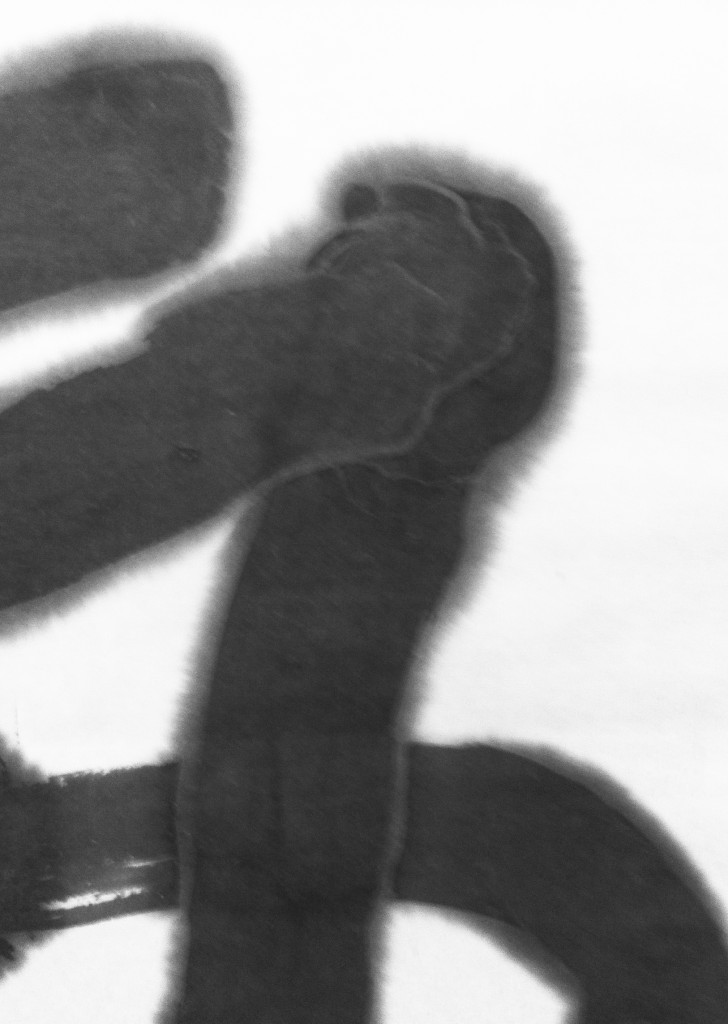 Detail of a sumi brushstroke, ink on rice paper
Twigs (excerpt)

Neither music,
fame, nor wealth,
not even poetry itself,
could provide consolation
for life's brevity,
or the fact that King Lear
is a mere eighty pages long and comes to an end…

And so
it has taken me
all of sixty years
to understand
that water is the finest drink,
and bread the most delicious food,
and that art is worthless
unless it plants
a measure of splendor in people's hearts.

–Taha Muhammad Ali
(From So What: New and Selected Poems, translated by Peter Cole, Yahya Hijazi, and Gabriel Levin)
Two thoughts from this poem are very present for me right now. One is the inconsolable brevity of life, a particularly poignant reminder at a time when someone I love is faced with the stark possibility of life's end.
The other is the phrase, "a measure of splendor."
What is splendid is personal and specific to every individual. But it is also a concept that is wide, expansive and limitless. As an artist I revel in those moments when my work brings a measure of something like splendor to someone else. And at the very same time, I long for that transcendent pleasure of splendor coming to me by way of other artists, writers, musicians, performers.
Existence comes with limits. It also comes with experiences that suggest things might be otherwise, those moments that expand us past the boundaries—whatever they may be.
______
Note: Taha Muhammad Ali (1931–2011) was a Palestinian poet and short story writer. Self taught, he ran a souvenir shop in Nazareth.