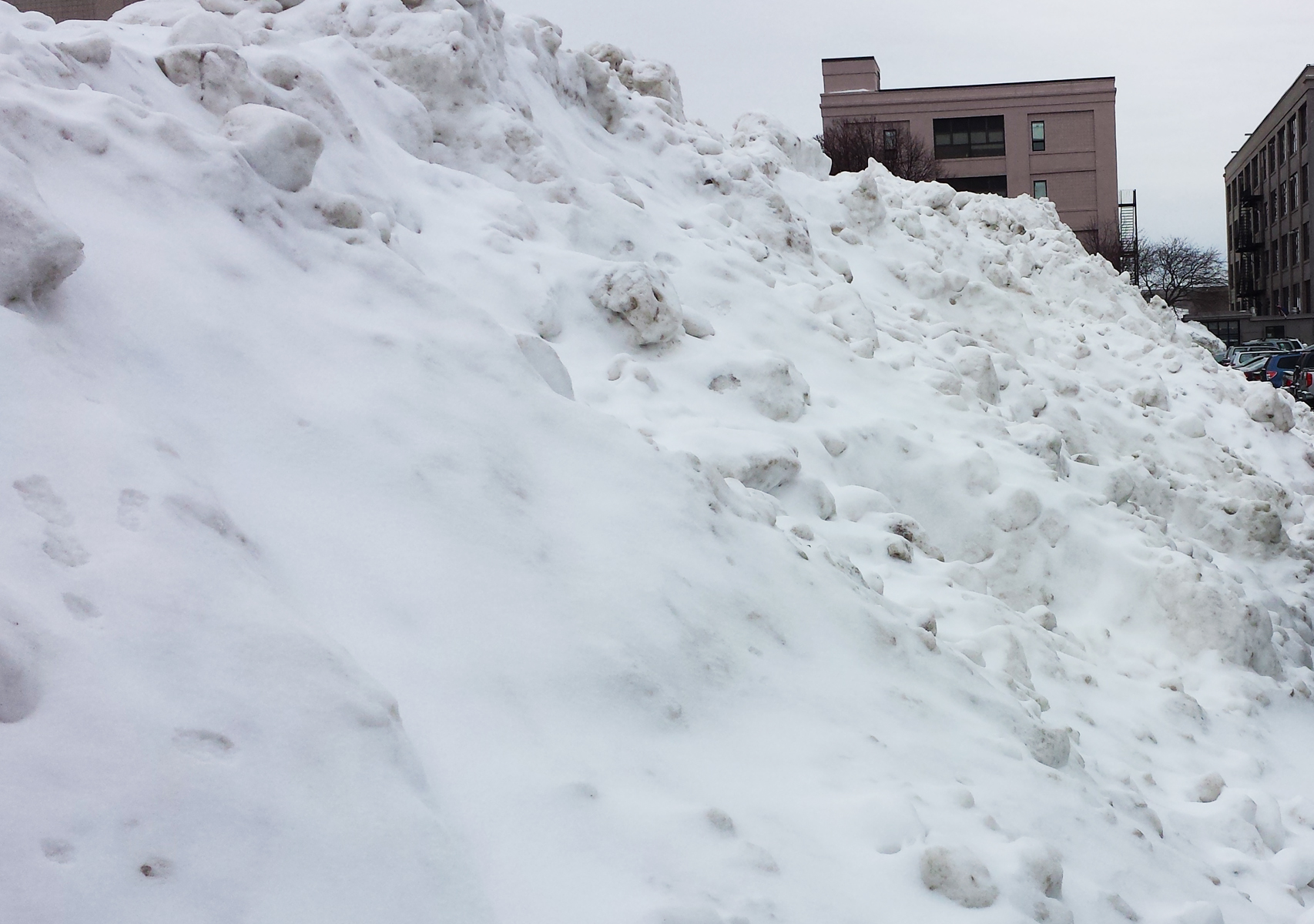 Parking lot at my studio in South Boston
Just about everyone I know in New England has been pushed to the edge of the weather tolerance spectrum. We're already in the red zone and now another blizzard with a foot of snow is heading at us this weekend. As has been demonstrated repeatedly, coping requires managed expectations. Had I chosen to live my life in Antarctica, I know I would feel differently. But we have become used to reasonable winters—the ones where a snowfall every once in a while is beautiful and the disruption is short lived.
Here are three quotes that my existential self—the part of me that is better at detaching and has fewer expectations—is finding comforting in a wry sort of way. Maybe these will speak to you too, even if you are basking on a beach somewhere.
There is no other world. Nor even this one.

—Emil Cioran

There is another world, and it is in this one.

—Paul Éluard

For the listener, who listens in the snow,
And, nothing himself, beholds
Nothing that is not there and the nothing that is.

—Wallace Stevens, final lines from The Snowman